Dermatologist online: Diagnosis, treatment plan and medication within hours.
Now with leading skin experts. Available 24/7
Do you suffer from acne, psoriasis, perioral dermatitis or other skin conditions? With us, you get access to leading skin experts. We strive for the highest possible treatment success. If your skin condition cannot be resolved digitally, we will refer you to one of our skin specialists or clinics in your area. 
of our patients would use derma2go again

Developed by
leading dermatologists.
Your digital skin practice: Our experts are there for you.
Do you suffer from acne, psoriasis, perioral dermatitis or other skin conditions? We are here for you and take your complaints seriously. Enjoy first-class medical care from proven experts. 
of our patients would use derma2go again

Developed by
leading dermatologists.
Your benefits with derma2go

Without waiting time 24/7

Accurate diagnosis from leading dermatologists


Prescriptions or medication home
Digital doctor's letter and therapy plan

At home, on the road & workplace
If skin problems arise again in our family, I immediately turn to derma2go. That is what I have decided. What a great portal!
Johanna N.
for son (16)
I no longer needed to contact my dermatologist. Derma2go correctly identified my problem. With a digital treatment, the patient has time to explain and the doctor has time to work through everything calmly, one by one.
Andrea A.
32
It went incredibly fast. From the first contact on January 15, 2021, to the clinic contact was just three days - and that was over the weekend! I was admitted to the USZ on 20.01. Simply sensational!
Ernst O.
Jahre
I would use derma2go digital therapy again at any time if needed. Enormous time savings and very good therapy.
Heike B.
54
I am glad that this service exists with competent doctors who also help you! The answer is given in the shortest time and even if it is digital, you are not treated as a patient number, but as a human being.
Dilan M.
Sudden itching or skin rash? Skin changes should be treated quickly. That's why we offer you fast contact with specialists around the clock.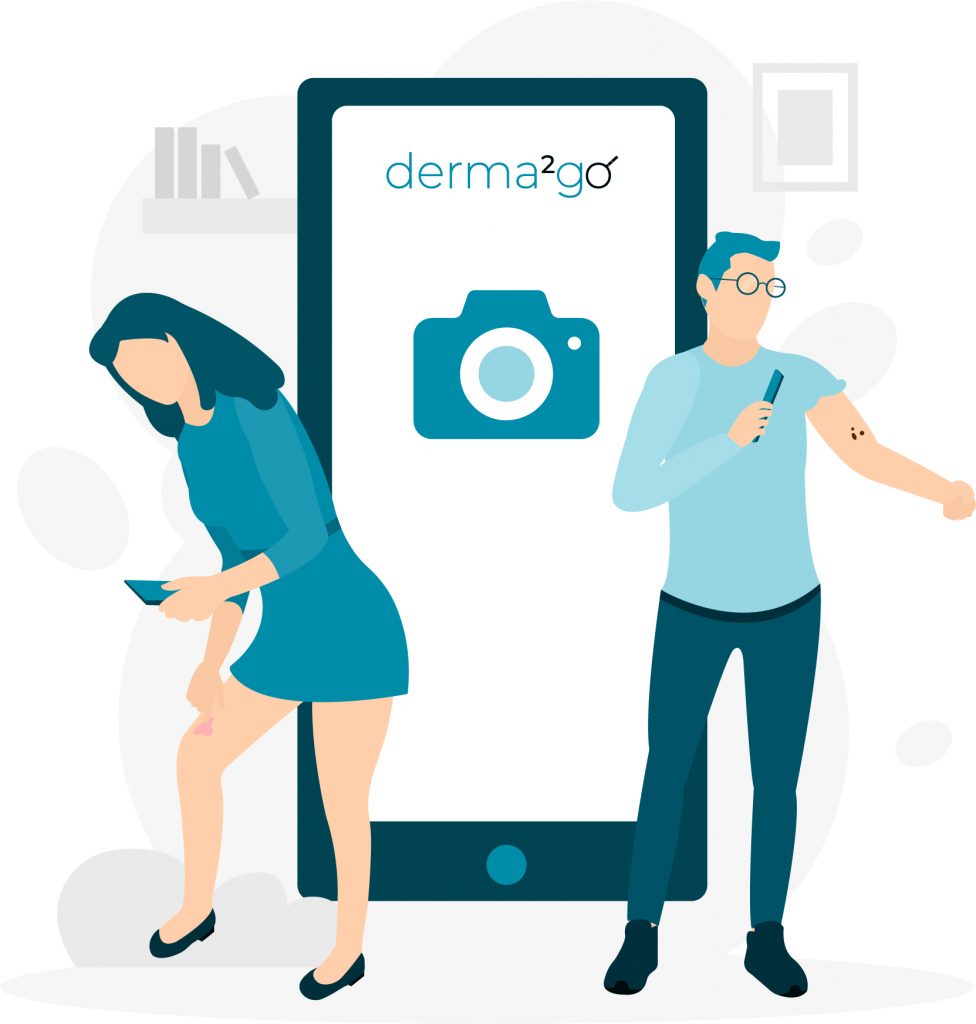 1. Upload photos of the affected skin areas
Upload images of the affected skin areas from multiple angles and different distances. Make sure that the images have a good resolution.
2. Fill out medical questionnaire
Fill out the medically validated questionnaire completely and truthfully. Describe all relevant details that the physician requires for diagnosis.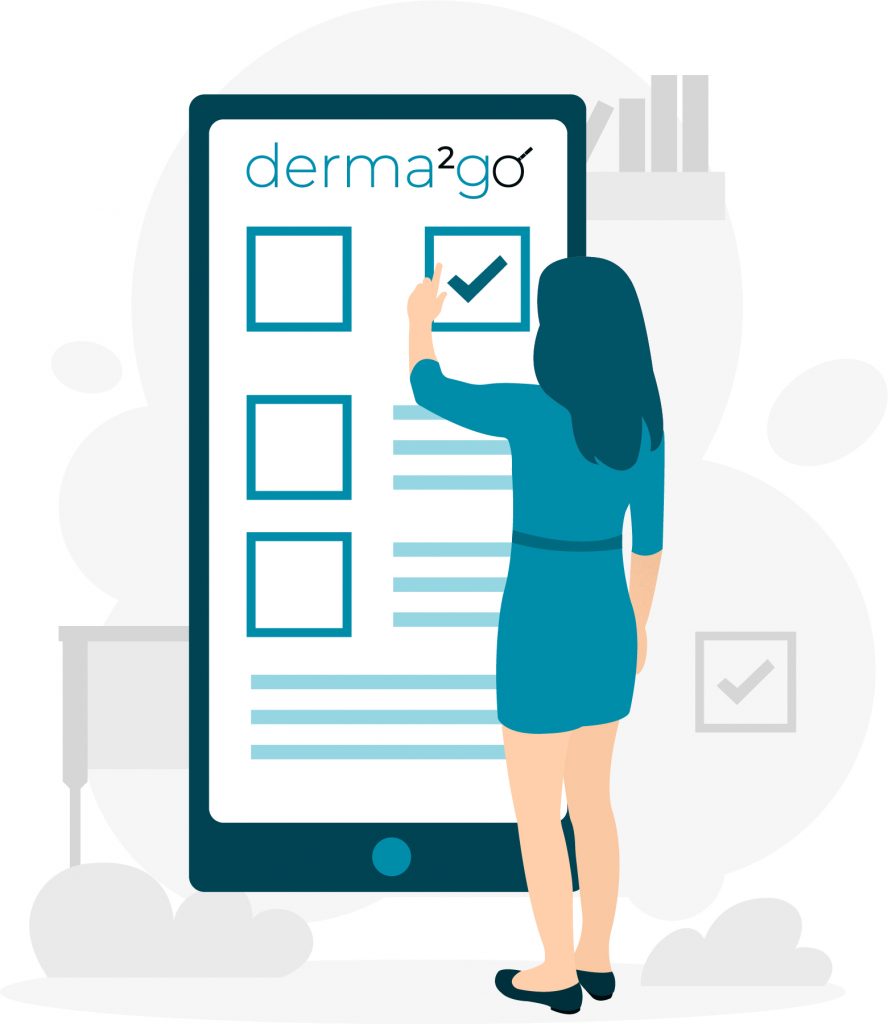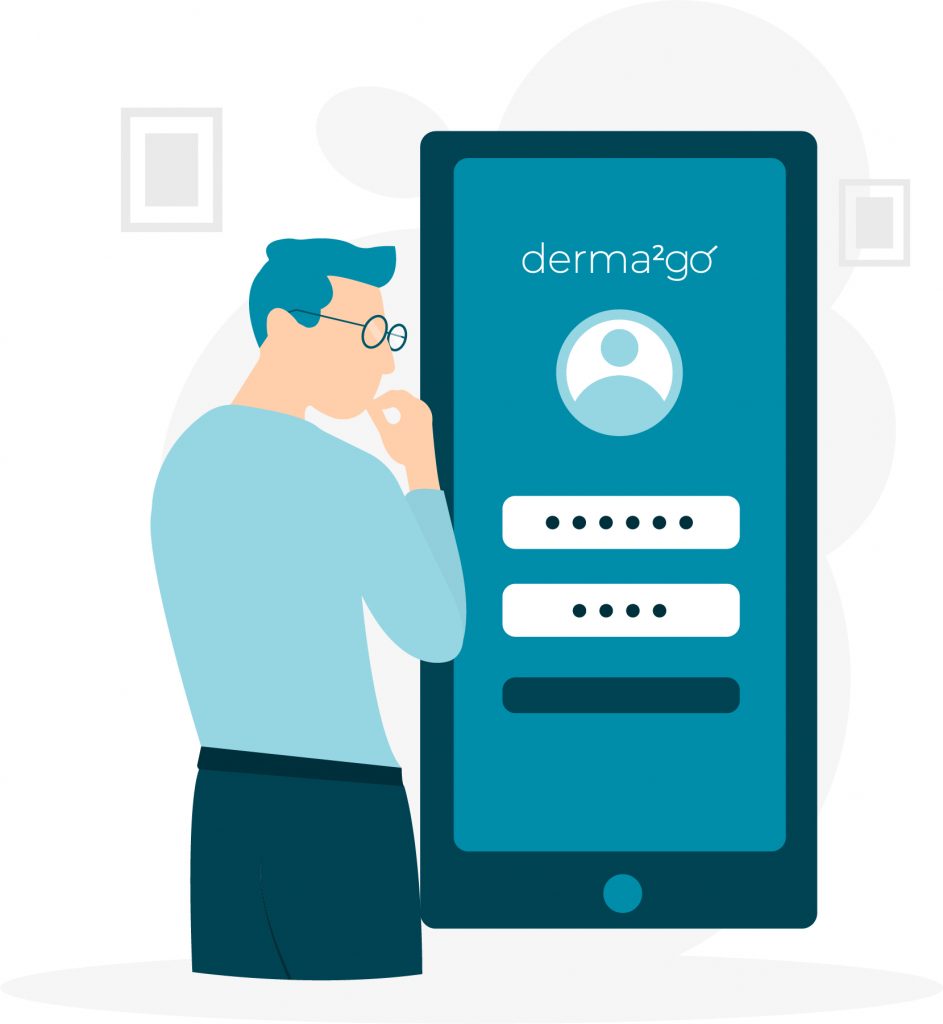 Register once to complete the request to our experts. You will receive a precise diagnosis, treatment plan and medication or prescription home in a few hours.
Director at the Institute for Health Services Research in Dermatology, University Medical Center Hamburg-Eppendorf
Prof. Dr. Matthias Augustin
Health research expert
Deputy Chief of Dermatology, Head of Allergology Polyclinic, University Hospital Basel
Prof. Dr. Karin Hartmann
Expert for allergies
Professorship for the research of inflammatory skin diseases University Medical Center Hamburg-Eppendorf, Partner Dermatologikum Berlin
Prof. Dr. Kristian Reich
Expert for inflammatory & chronic skin diseases
Head Physician Dermatology Clinic of the University of Munich
Prof. Dr. Lars French
Expert in inflammatory skin diseases and drug allergies
Specialist in dermatology, venereology and allergology, UKE Hamburg
Dr. Karoline Jungclaus
Expert in general dermatology
Head, Psoriasis Center, University Hospital Schleswig-Holstein
Prof. Dr. Ulrich Mrowietz
Expert for psoriasis
Head Physician Dermatology, University Hospital Basel
Prof. Dr. Dr. Alexander Navarini
Expert for artificial intelligence
Head Physician Dermatology, University Hospital Zurich
Prof. Dr. Thomas Kündig
Expert for immune diseases of the skin
Head Physician Dermatology, City Hospital Triemli
Prof. Dr. Stephan Lautenschlager
Expert for venereal diseases
In the hands of leading experts
We are a network of leading experts from university hospitals and medical practices. Our physicians deal with acute and chronic skin diseases on a daily basis.
​
Accurate diagnosis and treatment success
Our goal is to help patients receive high-quality diagnosis and treatment within a few hours.
With questionnaire and photos we diagnose your problem. You will receive a doctor's letter and therapy recommendation without leaving the house.
In collaboration with dermatologists from leading clinics
Teledermatology: Online medicine in the fast lane
Telemedicine is becoming increasingly important in German-speaking countries. Especially since the global pandemic in 2020, the number of advocates has been rising continuously. A big plus for patients is the convenient, fast diagnosis online. In this way, treatments can be started promptly after the onset of the illnesses and valuable time can be saved. Whether a consultation can be done digitally depends on the specialty in question. Dermatology, for example, can be mapped very well online, since diagnoses in most cases are made by visual examination of the skin. Especially when observing chronic skin diseases or skin changes, digital dermatology can record the course of the disease very well. Teledermatology thus forms a valuable supplement to classical dermatology. 
Why digital therapy can be the solution
Many people ask themselves why they should make use of digital therapy. Yet teledermatology has many advantages: there is a dramatic shortage of specialists in many areas – including dermatology. This situation usually causes very long waiting times for an appointment and leaves little room for maneuver for acute problems. Thus, weeks to months pass until a skin problem can be presented to the doctor and a treatment can be started. Teledermatology provides a remedy here: without having to book an appointment in advance, a dermatologist can be contacted conveniently digitally and quickly, and patients can have acute complaints treated quickly. If a prescription is needed, it can be conveniently issued by the dermatologist. 
Patients can benefit from teledermatology for acute and chronic skin conditions. Skin problems can be quickly presented to the doctor so that no valuable time is lost and a prescription can be issued as well if needed. For patients for whom waiting weeks is not an option, teledermatology is a good solution.